JEFF RICCIO
OWNER/TRAINING DIRECTOR
I have been a passionate, professional dog trainer for the past 15+ years, it is my goal to provide you with quality, reliable dog training that will improve the communication and relationship between you and your pet. I have experience in all phases of dog training; from police dog training (in the areas of contraband detection, human tracking, criminal apprehension, etc.) to reliable obedience training and behavior modification for the everyday pet owner. Dog training is not just my career, it is also my hobby. I am on the board of directors for the Protection Sport Association and my wife and I compete in the sport with our personal dogs. I am classically trained through both formal education and apprenticeships/employment with some of the best trainers in the country. We look forward to working with you!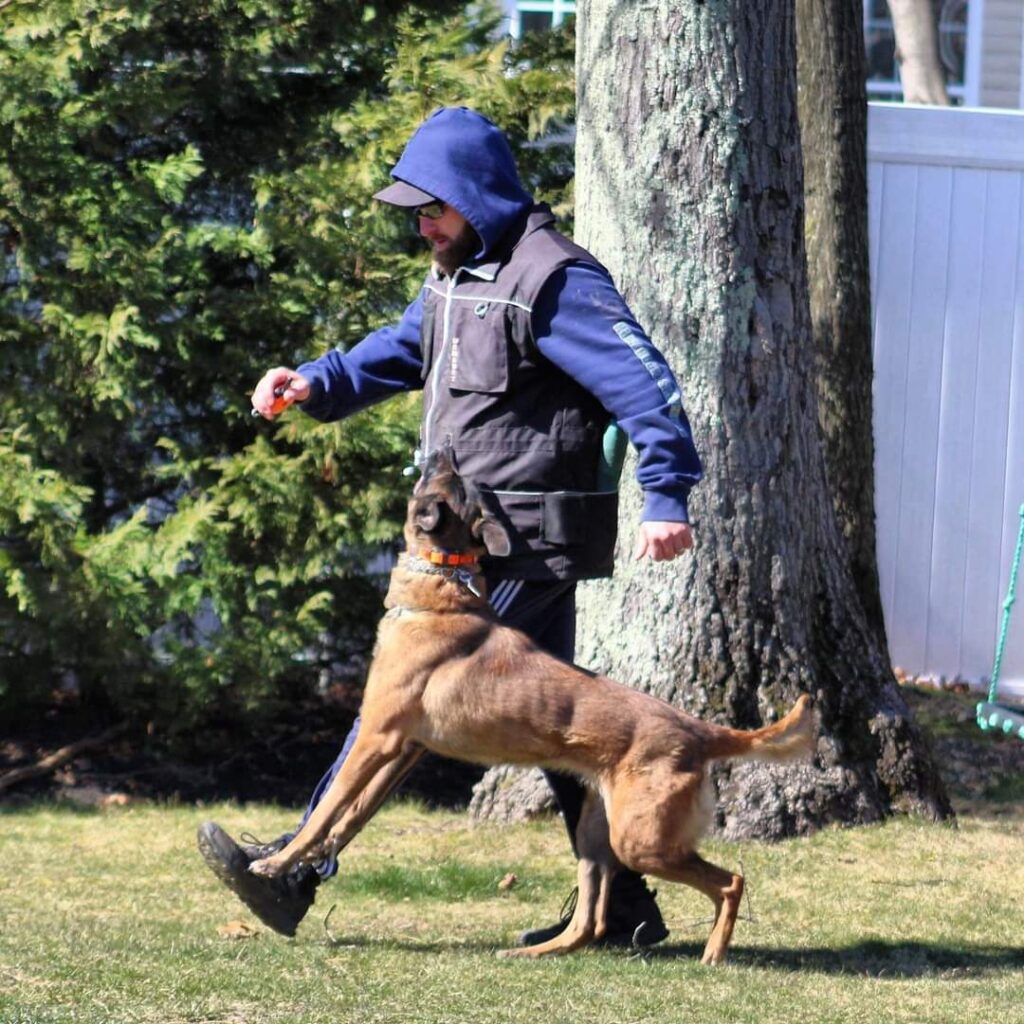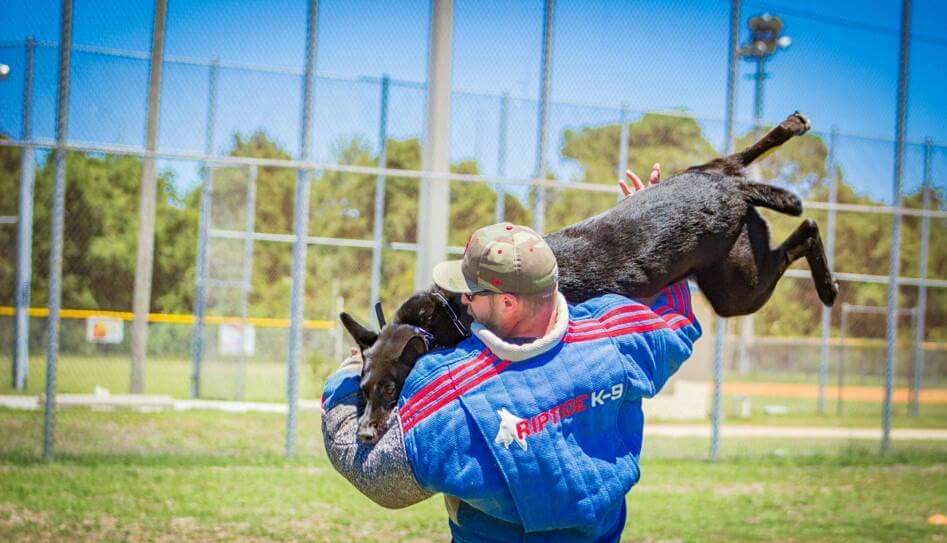 NORTHSTATE K9 ACADEMY (Division of Tarheel K9 Training, Inc), Sanford NC 2007
Certified K9 Instructor in the areas of; Basic and Advanced Obedience training, K9 Detection Training, Personal Protection and Patrol training, Search and Rescue Training, Behavior Modification.
PONDEROSA KENNELS, MD, 2007
Retriever Trainer and Obedience Trainer
TARHEEL CANINE TRAINING INC, NC, 2007-2011
Senior Police K9 Instructor
RIPTIDE K9 TRAINING, MA, 2011-Present
Owner and Training Director
Seminars Taught
Training for the sport of PSA; Hyderabad, India (x3)
Advanced Decoy Techniques and K9 Detection; Nosara, Costa Rica
Introduction to PSA and Developmental Decoy Techniques; Ontario, Canada.
Protection Training Workshops; Chicago, IL
Military Dog Training; Mississippi *Military Dog Training; Fort Belvoir, VA
PSA Decoy Camps and Certification, 20+ Camps from 2011-Present (Including Canada,India and Ireland)
and many more!
Achievements
Assistant Director of Decoys for the Protection Sports Association 2014-Present
National Select Decoy for Protection Sports Association 2011, 2012, 2013, 2014, 2015, 2016,2021
-Riptide's Ryu 1st Place PSA-1, High Protection, High in Trial, High Owner Trained, High club; Tampa, FL 2018
-PSA 1 Nationals Vice Champion Riptide's Ryu Canada 2018
-Tarheel's "Lil Evil" Isis, 1st Place PSA-1, Sanford NC 2012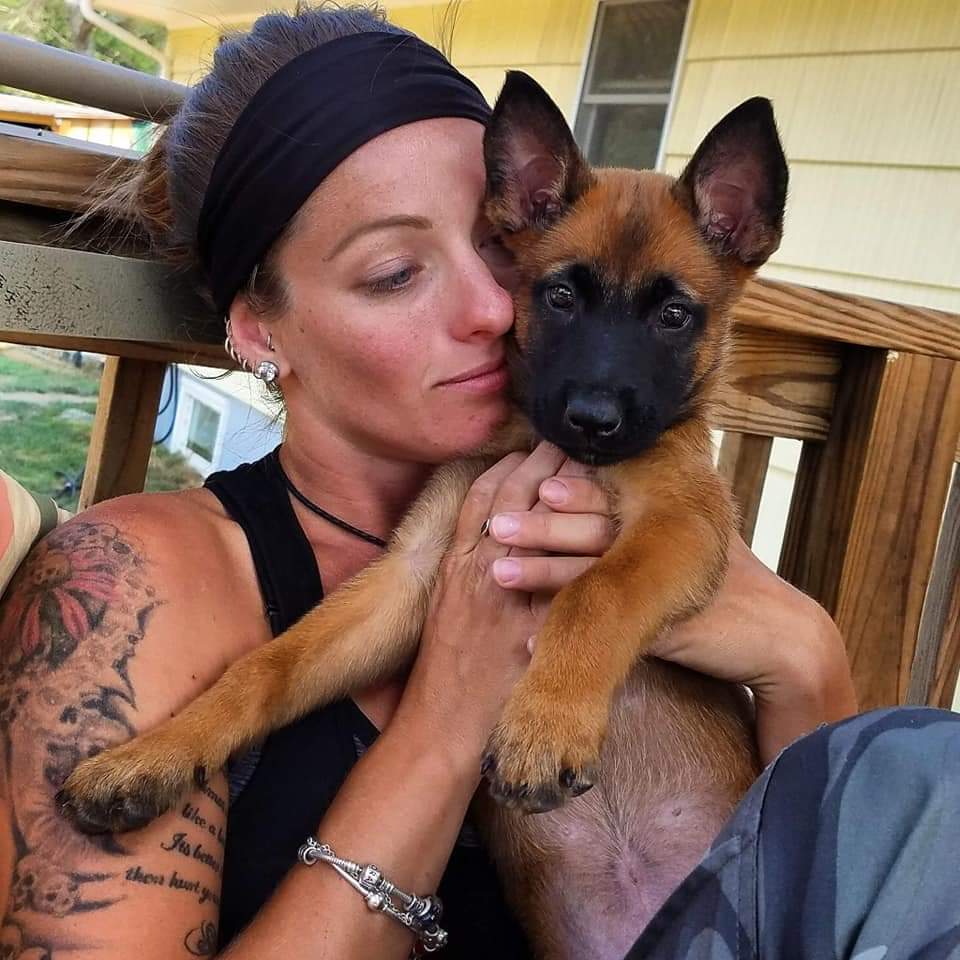 Angela Riccio
Riptide K9 is family owned and operated! Angela Riccio (Jeff's wife) is also an accomplished dog trainer and in addition to managing the office, has a hands on roll in training dogs!
She has titled dogs in Sport Scent Detection, Rally Obedience and Protection sports! (Achieving PSA Level 2 with her Dutch Shepherd, Kaze)
Riptide K9 is also fortunate enough to employ some of the best young trainers out there! All trainers are experienced, formally educated by Jeff and Angie and are well versed in the balanced training methods that we incorporate! Trainers are responsible for the training, daily care and photo/video updates of dogs in training. It is truly a team effort and we all look forward to meeting and working with you!